descrip // god rays // shadow corpse // etc
The only locked area in the North, this room must be unlocked with 10 keys.
Collectables
Detailed Collect
Gearbit 1 and 2: To the right of the entrance is a collection of crates and boxes. Both gearbits are found here.
Blue Outfit: Behind all of the crates lies a shadow corpse wearing the blue drifter outfit.
Detailed Map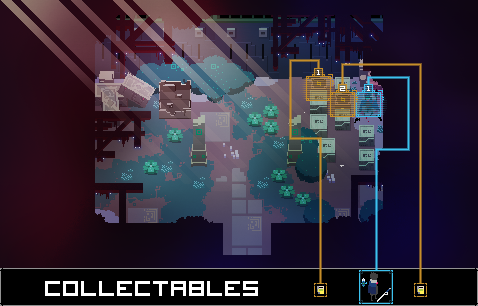 Ad blocker interference detected!
Wikia is a free-to-use site that makes money from advertising. We have a modified experience for viewers using ad blockers

Wikia is not accessible if you've made further modifications. Remove the custom ad blocker rule(s) and the page will load as expected.