Featured Video
Game Updates
'Controller Test' branch
Controller Issues
'Default' - Controller Support Tweak
'Next Update' - Controller Support Tweak
'Next Update' - Controller Support
Miscellaneous Fixes
Fast Collision
'Next Update' - Mac and Linux 60FPS
'Next Update' - Phantom Slash fix
'Next Update' - Fast Collision
'Next Update' - Framerates and Gearbits
60FPS Release
More Sleuthing
Framerate Sleuthing
Fast Collision Beta
Hotfix Update
'Next Update': More 60FPS beta fixes
'Next Update': 60FPS beta fixes
The 60 fps Update - Smooth as Butter, Rushing Bosses
'Next Update' live
'Next Update' is live, some input and minor fixes
Multiple language support and some fixes in "next_update"!
Save File Beta
Co-op Update!
Local CO-OP Beta Available NOW
BETAS patch for 4.22.16
A new (small) patch is up now plus some thoughts on difficulty and balance
The Invincibility Patch
Patch: Once More With Feeling
Reverting back to 4/6 due to bug!
Patch: The Texturing Part 2 + Zaliska boost
The Texture Surprise Patch is now default/live!
The Texture Surprise Patch [BETA]
The Bullseye Patch [BETA]
Blog Feed
In my recent adventure, i have discovered the mother of loads.  Deep in the game files, there festers somewhat of a greater truth, i have found images that haven't been posted anywhere. Unused sprites, potraits, there's even more to the Guardian. 

It may take a while until i perfectely get batches o…

Read more >

Hey everyone!

I'm new! And this is the first time I've done any work on a wiki before, but this one needs a lot of help, and I think this game has a tonne of potential so I'd love to help out as much as I can. That being said, there's so much tidying up and chores that need to be done here, like all…

Read more >
Official Facebook
Official Twitter
Poll
Who is your favorite Boss?
Latest Activity
This Wiki is not affiliated with nor endorsed by
Hearth Machine
in any way. Licensed material used
on this site qualifies under
fair use
. All trademarks go to their respective owners.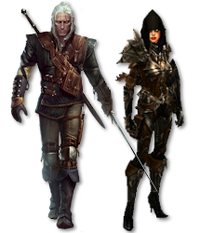 RPG Games
Go to these sites for info or for help with your own wiki!
AdventureQuest • Agarest War • Arcanum: Of Steamworks and Magick Obscura • Baldur's Gate • Dark Souls • Deus Ex • Diablo • Divinity • Dragon Age • Dragon Blaze • Dragon's Dogma • Elder Scrolls • Fable • Fallout • Faster Than Light • Fate/Grand Order • Five Nights at Freddy's World • For Honor • Hyper Light Drifter • Legend of Heroes • Mass Effect • Might & Magic • Onmyoji • Shadowrun • Tom Clancy's The Division • Torment • Undertale • Wasteland • The Witcher
Want your community included? See how!

Ad blocker interference detected!
Wikia is a free-to-use site that makes money from advertising. We have a modified experience for viewers using ad blockers

Wikia is not accessible if you've made further modifications. Remove the custom ad blocker rule(s) and the page will load as expected.